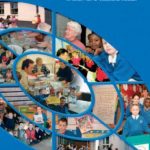 A Donegal TD is calling for a full review of the DEIS education support programme after the ESRI published an assessment which says there should be more focus disadvantaged schools in urban areas.
The ESRI report finds that some DEIS schools in urban areas still have some of the lowest reading and maths scores in the country, while their rural counterparts, meanwhile, are matching - or even bettering - non-DEIS schools.
Deputy Charlie Mc Conalogue, the Fianna Fail Education Spokesperson, says the success should not be used as an excuse to limit it. He believes the programme should be expanded...........