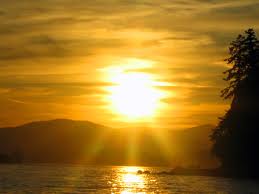 After a wet and breezy start to the Easter Bank Holiday weekend today, conditions are expected to improve this afternoon as an area of high pressure will spread across the country.
Conditions will continue to "steadily improve" over the weekend.
According to Met Eireann the rest of the weekend is set to be drier, brighter, warmer and there will be no wind.
Temperatures will sit between 10C and 11C today, while tomorrow it will be between 13C or 14, or even 15C.
Some light drizzly showers may affect northern coasts over the weekend, but the dry and mild conditions are likely to continue until Monday.