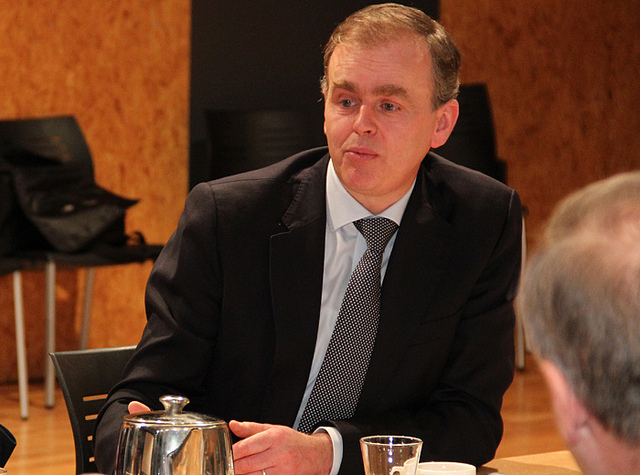 Moville Community School is set to treble in size – in one new complete re-development.
The original expansion plans were to have been carried out in phases, but TD Joe McHugh lobbied for them to take place in one re-development.
And it was announced today that will now happen.
The Junior Minister told Highland Radio News: "I welcome confirmation that Moville Community School has been granted approval to carry out the proposed development work for the school in one complete phase, rather than the earlier indications of a three phased plan, following a successful review of their proposal by the Department of Education and Skills.
"The proposed planning makes way for a 4,040 sq metres development, in addition to the existing building of 2,200 sq metres, which is inclusive of a gymnasium and other much needed curricular structures, which will strongly enhance the school's structural appearance and capacity capability.
"I would like to commend all the staff at the Education Training Board (ETB) for their continued hard work and support.
"I wish to compliment the principal, staff, and all those involved at this school for their dedication and persistence, and also the parent's committee for their strong and unwavering commitment over the past few years and months. It is through these channels of tireless hard work, dedication and enthusiasm, that this announcement today was achieved. I believe this will help secure the long-term prospects of the school but also benefit the wider local community."