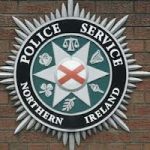 Police at Strand Road in Derry are appealing for information about the theft of telegraph poles and copper wire from a council site at Newbuildings.
Three telegraph poles were cut and removed from the disused dump site at Duncastle Road. In addition, about 600m of copper wire were stolen.
Police estimate the value of the items stolen to be about £2,500. The theft was discovered last evening, but is thought to have occurred between Monday and Wednesday.