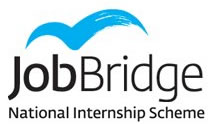 A Donegal councillor has again called on the Government to replace the Jobbridge scheme.
Sinn Fein Cllr Mick Quinn says Sinn Féin in government would scrap the employment initiative and replace it with "a new participant-centred model for internships".
He said JobBridge as currently constructed was too narrowly focused on the unemployed and he proposed a more broadly based system, including apprenticeships and on-the-job training.
And Cllr Quinn says some employers have taken advantage of the scheme....