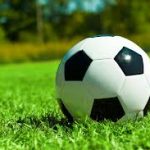 clubs playing in the Europa League are to receive more prize money from UEFA than they previously got from next season to 2018.
It's been increased by 65-percent, which means teams in that competition have edged closer to what sides in the elite Champions League get.
This season, Irish clubs received a minimum of 120-thousand euro for playing in the Europa League first qualifying round - next season Cork City, St. Pat's and Shamrock Rovers will pocket at least 200-thousand euro.
The current champions, Dundalk, will now secure a minimum of €550,000 in the champions league qualifiers