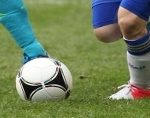 Two Donegal girls will be part of the Republic Ireland u17 squad for the upcoming UEFA elite phase qualification mini tournament in Cork.
Raphoe's Zoe McGlynn retains her place in the squad while Greencastle's Roma Mc Laughlin is also named.
The four team tournament which starts on Thursday 9th April will also feature England, The Netherlands and Hungary.