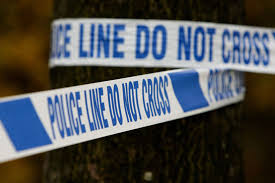 A man in his 20s has been shot in the arms and legs in Coleraine, Co Derry.
He was attacked by four masked men who broke into a house at Maple Drive in the early hours of this morning.
After being shot, the victim tried to escape but was chased by the gunmen who caught him and shot him again outside the property.
He was taken to hospital with injuries to both his arms and legs.
Two other men, who were inside the house when the incident happened at about 4am, were not injured.
Police have asked anyone with more information to get in contact.