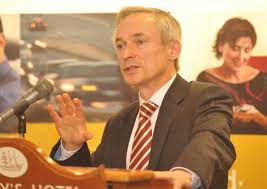 The Jobs Minister has said that there has been an increase of 40% in employment at IDA companies since 2011 in Co Donegal.
Minister Richard Bruton is in the Northwest today to launch the third action plan for jobs in the border region.
The plan aims to accelerate the progress already made by Enterprise Ireland and the IDA here.
758 jobs have been created by the IDA in the past four years, and Minister Bruton says the aim is to build on that: