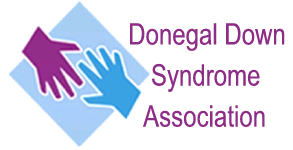 Donegal Down syndrome have welcomed the decision by the HSE to abandon a term previously employed to define intellectual disabilities.
The HSE confirmed this week that they will no longer use the term "mental handicap" when referring to certain conditions recognised under the Long Term Illness Scheme – including Down Syndrome.
The Donegal Down syndrome group worked with Deputy Pearse Doherty to get the wording changed.
Spokesperson Gina Grant says she now wants to see the Health Act now amended: