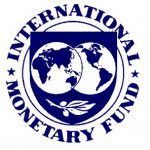 The I-M-F says public opposition to water charges is beginning to weaken, as a result of the reduction in charges.
The comments are made in a new report on Ireland's economic progress - although a spokesman says the comments were written before the most recent demonstrations.
The Fund also says the government could need new austerity measures worth over half a billion euro if Irish Water fails the market corporation test.
Donegal councillor and Right to Water PRO Gary Doherty is dismissing the IMF claim - He says if anything, the protest is growing........