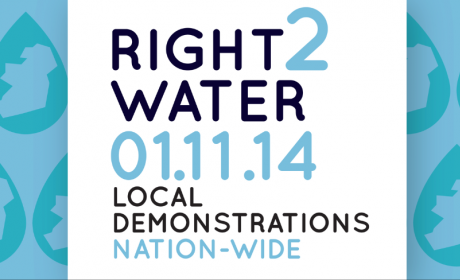 The Right2Water group in Donegal says it will be asking the public in Donegal to offer suggestions as to where the campaign needs to go.
Spokesperson Cllr Gary Doherty was speaking as the group called for a general election, claiming the government can no longer ignore the strength of feeling evident in recent protests.
Cllr Doherty says the arrival of water bills in the coming weeks will give a renewed focus to their campaign, and Right2Water will hold a protest in Lifford on April 24th at which people can "bin their bills".
He says they also want people to become involved in planning the direction of the campaign:
Meanwhile Cant Pay Wont Pay will also hold a 'Bin the Bills' protest in Letterkenny on April 25th.
Can't Pay Won't Pay says "It makes it all the more important that people turn out in large numbers on the Bin The Bills demonstration in Letterkenny on April 25th next month. Our message will be that no matter what Alan Kelly does, we will stand together and we will not be paying."