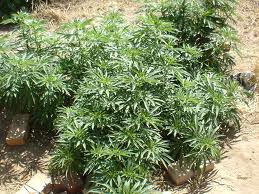 A man's been jailed for 18 months for allowing cultivation of €212,000 worth of illegal cannabis plants on his farm.
47 year old Ivan Mahon was sentenced to two years, with the final six months suspended.
He pleaded guilty to renting an old farm cottage in South Donegal for the cultivation of cannabis.
Judge John O'Hagan said at Donegal Circuit Court that he took a very serious view of Mahon renting his premises at Garvannagh, Ballintra for cannabis cultivation in January 2013.
The court heard that two Chinese men linked to the case were dealt with at an earlier court. One, a 70-year-old living in Ireland and who was developing dementia, was given a suspended sentence.
The other, who was illegally in Ireland, was jailed for two years and deported from the country.
Detective Sgt Barry Doyle said it was a cross-border operation involving investigation by the PSNI and gardai.
The judge said Mahon, of Cavangarden, Ballyshannon, was a native Irish national who gave active assistance in the operation of a cannabis grow-house.
He noted that the operation would have produced €212,000 every six to eight weeks, the normal cultivation time for cannabis plants, commenting "that's a massive amount of money to be made."