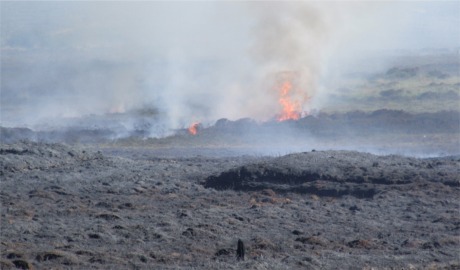 Farmers, the public, forest owners and managers are being warned to be vigilant against wildfires.
Junior Agriculture Minister Tom Hayes says a number of major blazes have destroyed or damaged property in recent years, after spells of dry weather.
It comes as investigations continue into a number of fires reported over a ten day period at Killarney National Park.
Gorse fires have been a major problem in Donegal in recent years, with thousands of acres affected and the fire service.
Acting Chef Fire Officer Joseph Mc Taggart says two years in particular saw very serious problems develop..........