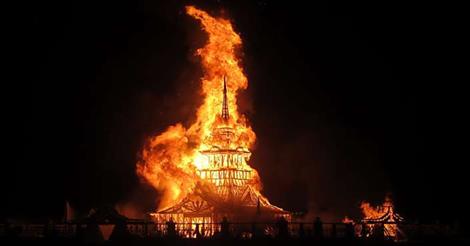 The burning of a 70-foot carved wooden temple has taken place in Derry.
More than 15,000 people attended the event last night as the artwork was set alight in the Waterside area.
The project was the work of US artist David Best, and his aim was to offer an alternative perspective on bonfires.
More than 60,000 people visited the structure in the week before it was set alight, leaving hundreds of personal messages of love and loss inside the temple.
Organisers said they were delighted with the response from the community in Derry.