On this weeks programme….
Barry has a look over this mornings papers, with the Jeremy Clarkson saga and the Graham Dwyer trial dominating the papers.
He also plays new music from Van Morrison and Michael Buble, Rainy Boy Sleep and SOAK.
Also on the show…..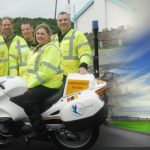 Barry talks to Bernard McDyer, Blood Bike North West & how they will be one of the charities to benefit from the 10K Charity Race & Walk this year. The charity is a voluntary group of bikers offering an out of hours emergency service to the HSE in Donegal. They transport blood, plasma, breast milk & important notes to hospitals in Dublin, Galway, Sligo & Derry.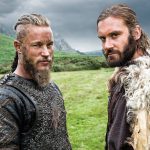 On the show now actor Keith Anderson from Vikings joins the show. Vikings need 8,000 extras for filming in Ireland. The hugely successful History Channel production is filmed in Ireland, and the made the casting call for 8,000 extras this week. Keith tells Barry about the show and what they are looking for.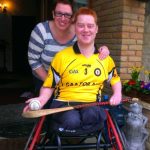 Donna O'Connor talks to Barry about her son Ryan O'Connor who has come closer to achieving his sporting dreams after receiving an athelete's wheelchair he says will transform his life, from a local charity. The local Derry lad, who had both legs amputated after a heart transplant, was presented with the wheelchair from Northern Ireland soccer manager Michael O'Neill, who is patron of JTInspires.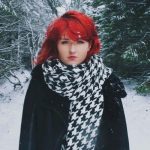 Chanelle McGuinness joins Barry in Studio with a live session. 22 year old Chanelle is a singer/songwriter from Ballyshannon. Chanelle has played numerous slots in Ireland, New York & California, including appearance's on RTE One's John Murray Show & the Saturday night Show. She talks to Barry about what she has coming up in the next few months.
Barry talks to Tristan Donahay, manager of Studio Donegal, in relation to being the only local Donegal company to feature in the spectacular "Design Island" photographic exhibition in Dublin Airport. The exhibition which will be seen by millions, contains 300 photographs which captures designers at work. Tristan tells us about their family run business based in Kilcar, which specialize in hand-weaving & clothing manufacturing.
Barry talks to Shona Chambers, Secretary of JCI (Junior Chamber International) to talk about "The Outstanding Young Person" of the year awards. Every year 10 outstanding young people under 40 to be recognized. She explains the categories under which nominations can be made & tell us that entries need to be in by 31st March. Shona also tells us about "Aspire to Inspire" taking place next Saturday with four speakers on the day including Nikki Bradley, president of the JCI Donegal.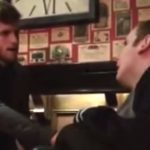 And Barry talks to Mark McMullan from Co. Down who's video has gone viral which shows him singing a beautiful version of "Bring him Home" from Les Miserables to his 22 year old brother Declan who was left disabled after suffering a cardiac arrest at his home. Having spent a year in hospital, Declan now suffers from "Locked in Syndrome" as the result of severe brain damage.
The video blow shows the strong relationship between the two brothers.

PART 1)
PART 2)