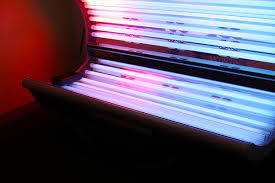 A policeman sacked after being investigated for allegedly spying on a woman in a tanning salon in Co Donegal has lost a High Court challenge to his dismissal.
Paul Laverty was seeking a judicial review over the disclosure of information about the incident to his PSNI bosses.
But a judge yesterday dismissed his case due to the delay in bringing proceedings.
With up to £26,000 already spent on disciplinary hearings, Mr Justice Treacy also held it would be against the interests of good administration to order any further tribunals.
Paul Laverty's police career came to a halt following an incident in Co Donegal in July 2010.
It was claimed that the former probation officer had peered over the top of a cubicle partition to view a female customer in a Letterkenny tanning shop.
Garda inquiries resulted in no charges or prosecution being brought against him.
However, details of the alleged incident - which he denies - were passed on to the PSNI.
Misconduct proceedings were brought against Mr Laverty for allegedly failing to report a criminal investigation.
He was ultimately dismissed from the force, a decision upheld by a police appeals tribunal in September 2013.
His lawyers mounted a wide-ranging legal challenge, claiming a breach of data protection and a violation of privacy rights.
They argued that gardai unlawfully provided personal details to the PSNI.
Ruling on the case, Mr Justice Treacy pointed out that costs in the region of £26,000 from the misconduct hearings came out of a police fund.
He said he did not consider it in the interests of good administration for the matter to be permitted to proceed.