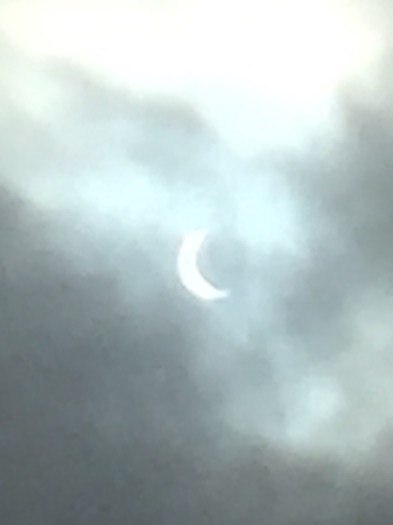 Hopes of a spectacular view of the most significant solar eclipse of this millennium so far were dashed for many people in Donegal this morning, with heavy cloud and mist obscuring the view.
Over 90% of the sun was covered by the moon at the height of the eclipse at 9.30 this morning, but at that point, the cloud was at its thickest in many areas.
It was noticeably colder and darker for a time.
Picture taken by Highland Radio's Shaun Doherty