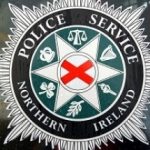 A number of young people were arrested by police in Derry after two nights of antisocial behaviour in the Galliagh area.
Police came under attack from youths throwing stones, bricks, bottles and other objects in the Glencaw Park and Leafair Gardens area on Saturday night.
The incidents are not being linked to the paramilitary attack in Ederowen Park.
Chief Inspectopr Tony Callaghan is Area Commander for Foyle...........