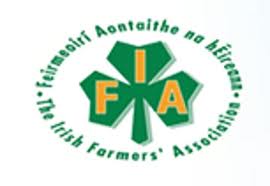 The new Chair of the IFA in Donegal says putting money into farmers' pockets is a major priority.
Michael Chance was speaking at this week's AGM of the association's Donegal branch, saying that it's a particular honour to be elected in the IFA's 60th anniversary year.
He replaces PJ Mc Monagle, who has just spent three years at the helm.
Michael Chance says advancing the GLAS scheme will be one of his top priorities........
And you can hear more from Michael Chance on tonight's episode of Farming News and Views with Chris Ashmore, which follows the 7 o'clock news.