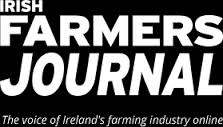 There was a 26% drop in average land prices in Donegal last year.
An Irish Farmers Journal survey shows the average price of agricultural land in the county in 2014 was just over €6,800 an acre, against the 2013 average of almost €9,260.
That compares to a national average rise of 5% to almost 10,000 euro an acre - the highest recorded increase in 8 years.
Lorcan Allen, the Acting Property Editor of the Irish Farmers Journal, has been analysing the figures.........