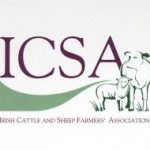 The ICSA says the roundtable beef talks are not achieving their goals.
The talks were initiated last year after protests outside a number of beef factories.
The association says there's been too much slippage on the commitments given already, and no guarantees are being received about quality assurance and price.
Malcolm Thompson is the ICSA's Donegal Chairperson...........