On this weeks programme….
Barry has a look over this mornings papers, with Harrisons Fords plane crash and the Sinn Fein Ard Fheis in Derry taking up the majority of the front pages. The sad story of the passing of young Derry woman Lisa Orsi is also in the papers.
Also on the show…..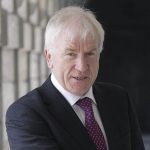 Minister for the Diaspora, Jimmy Deenihan joins the weekend edition to talk about a new scheme which the Government are introducing which gives young third generation Irish adults a chance to visit Ireland and encourage them to settle here with their families. Minister Deenihan also talks about a possible referendum for emigrants on Presidential Election voting rights.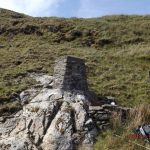 Next Saturday marks 70 years since twelve men died after their WWII plane crashed into Crrownarad Mountain in Killybegs. But what caused the crash? Does anyone remember it? And who were these men who tragically died? Barry speaks to Killybegs historian and novelist Pat Connaghan. He also speaks to local women Maura Melly and Tinie Cunningham who were 7 and 9 when the crash happened, they recall what they remember. Dennis Burke who has researched the crash extensively and Rosemary Murphy from Gortin who who founded the Garry Pentland Summer School and is organising a memorial next week also talks to Barry.
Rainy Boy Sleep also joins Barry in the studio, he talks about what he has been up to recently. He has finished work on his upcoming new album, he tells us about that. He also talks about his influences, and describes what his music is. Stevie also performs his song 'Waiting Games' and the Weekend Edition exclusively plays his new single from his forthcoming album 'Manchester Post'.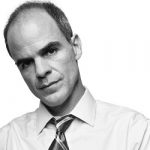 Actor Michael Kelly, who plays Doug Stamper on the award winning Netflix series House of Cards joins Barry on the show to talk about Series 3 of House of Cards and the success of the show. He also tells us what its like to work with Kevin Spacey, his upcoming film Everest. Michael also tells the show about his links to Kerrykeel in Co Donegal.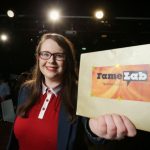 And young Strabane woman Emer Maguire joins us in studio to talk about being crowned overall winner at the Famelab Northern Ireland Competition. The show took place in Belfast. Emers talk was on the science of kissing and why we smooch. Emer tells Barry about the science of kissing.
PART 1)
PART 2)