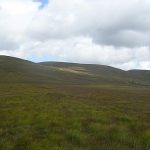 A new farm organisation is to launch in Donegal this week following a sustained campaign in the county on behalf of hill and commonage farmers.
The Irish Natural and Hill Farmer Association will meet in Letterkenny's Mount Errigal Hotel on Thursday. There will also be information for farmers on how the new GLAS scheme will work in practice for commonage and other farmers.
The new farming organisation has been formed as a result of the success of the Hill Farmers for Action Group which was formed to campaign for changes in the GLAS scheme to make it accessible to all farmers.
Spokesperson for the INHFA, Henry O'Donnell is urging farmers to attend the meeting and have their voices heard................