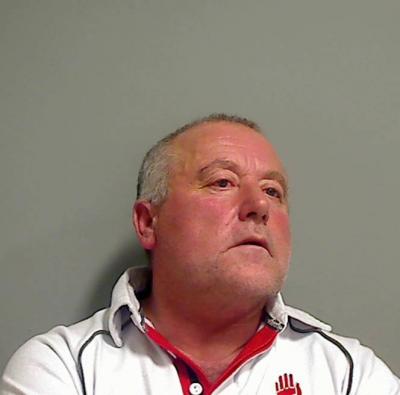 A man has gone on trial accused of "executing'' Barry McCroy with a shotgun as he lay in bed at a flat in Derry city centre.
60-year-old Kieran McLaughlin of Elaghmore Park, Galliagh, denies murdering Mr McCrory on October 10, 2013 at a block of flats in Shipquay Street where he was in bed with his partner.
He further denies possessing a sawn-off, 12 bore double barrelled shotgun, shotgun cartridges, a Mauser self-pistol and ammunition with intent to endager life and possessing a imitation Walther pistol between October 9 and October 17, 2013.
Belfast Crown Court heard that Mr McCrory was at his one-bedroomed flat at 4 Shiquay Street with his partner on the morning of October 10, 2013.
He said that just before 10.30 am, CCTV cameras captured a figure walking up Shipquay Street and going to the door of No 7 and pressed the intercom buzzer to gain access.
The judge watched the footage and also a video recording of a man entering the premises carrying a ruck sack and wearing a beany hat.
The footage showed a man removing a rucksack, putting on a pair of black gloves, knocking on the flat six times, before the door opens and he enters.
Less than a minute later, the man leaves the flat and heads down the stairs and back out onto Shipquay Street.
The court was told that at 10.43 am police received a 999 call about a shooting at the flat and that "a male had entered the flat wearing a black bomber jacket, gloves, a black beany hat, was wearing safety goggles and had shot dead Barry McCrory''.
The victim's partner later told police that when she answered the door, a male "disguised with large goggles'' entered the flat and forced her to lie down on the floor in the living room''.
He left her in the living room. She heard him shouting 'drug dealing scumbag' and then she heard four loud bangs coming from the living room.
The court heard a post mortem examination revealed that Mr McCrory sustained four shotgun wounds from a range of two metres or less - two to the back of the head, one to the upper chest and one to the lower back.