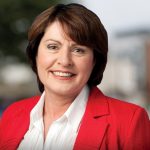 There should be no further closure of post offices, schools or Garda stations in rural Ireland.
The Rural Affairs Minister says she's planning to get Cabinet agreement on the issue very soon.
Ann Phelan was speaking at the Labour Party national conference in Kerry.
She says there should be no further hits to services in rural Ireland..........