On this weeks programme….
Barry has a look over this mornings papers with Daithi Ramsey. They discuss the death of Leonard Nimoy who played Spock on Star Trek, the ongoing Labour conference in Killarney, the story of a Co Donegal woman who was sent to prison for not paying a TV licence fine, Ed Sheerans sell out concerts at Croke Park, plus much more.
Also on the show.....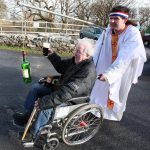 Today marks the start of the ninth staging of the annual Tedfest festival in Inis Mór, Barry talks to the organiser of the event, Peter Phillips. He talks about how long Tedfest has been ongoing and what happens at Tedfest.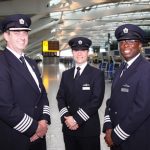 Are you afraid of flying? Hundreds of people around the world will not set foot on an aeroplane. But now British Airways are running a one-day course that sees British Airways pilots and crew work with nervous flyers, the course comes to Dublin on March 28. Captain Steve Alright joins Barry on the show to talk about the course.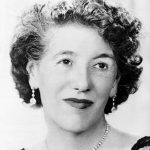 Enid Mary Blyton was an English children's writer whose books have been among the world's best-sellers since the 1930s, selling more than 600 million copies. Blyton's books are still enormously popular, and have been translated into almost 90 languages. But what many people don't know are Enids links to Co Donegal. Historian Sean Beatty comes into the studio to tell us about the famous authors family history.
What kind of career guidance did you receiver in school? Did you get any at all? What was the best career advice you ever received and who was it from? The ESRI have carried out a survey on career guidance, Barry talks to Professor Emer Smyth who carried out the research.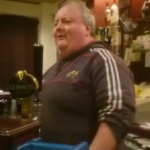 A singing Cork barman has proved an internet hit this week, after he was filmed singing an old Irish song perfectly in tune while still serving pints and running cash through the till. The video of John Horgon, who has links to Buncrana and Inishowen, has been watched over half a million times. John speaks to Barry about how a video of him singing has went viral.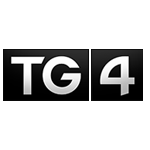 Local musician Siobhan Barber from Buncrana comes into the studio to tell us about her entering the TG4 Busker Talent Competition and getting through the audition. The competition begins in March. Siobhan performs Lisa Hannigan song, Little Bird.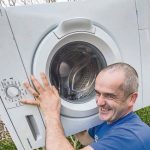 And teacher Enda O'Doherty joins the show to tell us about the outrageous feat he is taking part in for Pieta House. Enda is to walk from Waterford to Belfast with a washing machine on his back for the charity. He talks to Barry about why he is doing the walk.
PART 1)
PART 2)