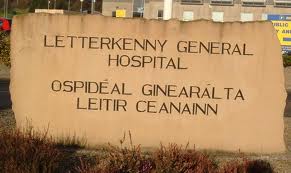 A Donegal Deputy has said that it needs to be ensured that Letterkenny General Hospital can recruit consultants and junior doctors.
It was announced on Highland Radio News yesterday that a general consultant and two locum GP's are to be appointed to the hospital to support the breast cancer unit.
A commitment was given yesterday at a meeting attended by representatives from the Department of Health, politicians and a number of cancer campaign groups.
Deputy Padraig MacLochlain, who attended the meeting says that a rotation system should be now put in place: