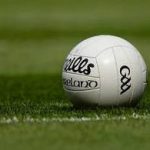 Tyrone and Derry meet in the Allianz National Football League on Saturday night
Derry have made seven changes from the 15 that started against Kerry with Dermot McBride fit again to return to the full-back line and there is a first start of the season for Eoin Bradley
Mark Lynch's absence from midfield means a chance for Banagher club mate, Brian Og McGilligan, who partners Mark Craig
Eoin McNicholl replaces Thomas Mallon in goal while there are also starting places for Brian Og McAlary, Carlus McWilliams and Daniel McKinless.
Mattie Donnelly looks set for an attacking role with Tyrone this season.
Manager Mickey Harte has decided to stick with a winning team ahead of Saturday's Ulster derby against Derry.
And that means Donnelly's switch from defence to attack is set to continue.
Harte tried a similar experiment early last season, but later discovered Donnelly's defensive qualities were indispensable.
Now it appears the treble All-Ireland winning manager considers the versatile Trillick man an essential asset up front.
Donnelly started the current campaign at centre back, where he was named for the last game against Mayo, but actually played at centre forward.
Now he looks set for an extended run on the forty, thanks to the return to fitness of former All-Star Justin McMahon, who will wear the number six shirt at Healy Park.
Newcomer Cathal McShane holds onto his position at corner forward, after making his league debut in the win over Mayo at Castlebar.
And another member of the U21 team, exciting attacker Mark Bradley, is included in the senior match-day squad for the first time, and could make an appearance off the bench.
A win for Tyrone would plunge the pointless Oak Leafers into a relegation dogfight.
Derry - 1. Eoin McNicholl / E Mac Niocaill (Gleann an Iolair), 2. Oisín Duffy / O Ó Dubhthaigh (Forghleann), 3. Niall Holly / N Holly / (Eoghan Rua), 4. Dermot McBride (C) / D Mac Giolla Bhrighde (Baile na Scrine), 5. Brian Óg McAlary / B Óg Ó Cleirigh (Cill Ria), 6. Kevin Johnston / C Johnston (Dún Geimhin), 7. Sean Leo McGoldrick / S L Mac Ualghairg (Eoghan Rua), 8. Mark Craig / M de Creag (Dún Geimhin), 9. Brian Óg McGilligan / B Óg Mac Giollagáin (Beannchar), 10. Carlus McWilliams / C Mac Uilleim (Baile na Scrine), 11. Benny Heron / B O'hEarain (Baile na Scrine), 12. Enda Lynn / E Loinn (Grainloch), 13. Daniel McKinless / D Mag Aonglais (Baile an Doire), 14. Eoin Bradley / E O'Brolachán (Gleann an Iolair), 15. Barry McGoldrick / B Mac Ualghairg (Eoghan Rua).
Tyrone - 1 - Niall Morgan - Éadan na dTorc, 2 - Aidan McCrory - Aireagal Chiaráin, 3 - Ronan McNamee - Achadh Uí Aráin, 4 - Cathal McCarron - An Droim Mór, 5 - Ronan McNabb - An Droim Mór, 6 - Justin McMahon - An Omaigh, 7 - Peter Harte - Aireagal Chiaráin, 8 - Colm Cavanagh - An Mhaigh, 9 - Padraig McNulty - Dún Geanainn. 10 - Tiernan McCann - Coill an Chlochair, 11 - Mattie Donnelly - Trí Leac, 12 - Peter Hughes - Eiscreach, 13 - Darren McCurry - Éadan na dTorc, 14 - Sean Cavanagh - An Mhaigh, 15 - Cathal McShane - E R Uí Néill,