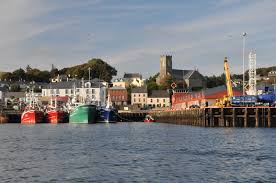 A Donegal Deputy is set to meet with Minister for State Kevin Humphreys to discuss the concerns of seasonal workers in South West Donegal having difficulty accessing social welfare support.
The issue was raised by Deputy Thomas Pringle in the Dáil yesterday, who said that self-employed part-time farmers doing casual work in the fishing industry were not meeting the criteria to claim subsidiary employment.
He added that long journeys to have dockets stamped by employers were also having a negative effect on hard-pressed workers, posing an unnecessary expense.
Responding to Deputy Pringle, Minister Kevin Humphreys said he would meet up to discuss the issue and try and alleviate it: