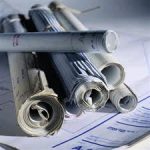 It's reported that an inspector has been appointed by Environment Minister Alan Kelly to carry out a planning enquiry in Donegal.
Cllr Dessie Shiels says his understanding is that the enquiry will centre on investigating a portfolio of 20 particular files about which former planner Gerard Convie has made allegations of  irregularities to the Department of the Environment, and to a number of successive Ministers.
In a statement, Cllr Shiels says he has seen have seen the written details of the allegations, describing than as "serious".
He says they suggest that favourable treatment was given to individuals in obtaining planning permission. Some of the complaints made, he says, could, if upheld, lead to further investigations.
There have been calls for a full independent planning enquiry in Donegal for years and Cllr Shiels says this could just be the beginning of a process which leads to that. It was previously decided by the Department not to make any further enquiry into those matters but following a challenge by Mr Convie and the recepit of legal advice by the Department from the Attorney General, Cllr Shiels says the Minister has now decided to appoint an inspector.
He concludes there will never be accountability for planning irregularities in Donegal unless an outside independent enquiry takes place. What Mr Convie has started, he says, may lead to a planning 'can of worms' being opened in Donegal........