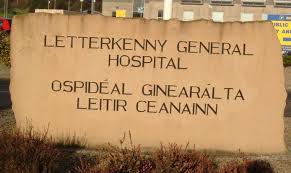 A Donegal Junior Minister has said he is "annoyed and angry" that a commitment he had been given regarding breast cancer services a month ago has been overturned.
Last month it was announced that a locum consultant breast surgeon would be appointed at Letterekenny General.
This meant that hundreds of women in the early stages of breast cancer who were due to travel to Galway for treatment wouldn't have to.
But it has been revealed today that the locum hasn't got through the backlog, and up to 80 women will now be referred to Galway again.
Minister Joe McHugh says he wants answers on why this decision was overturned: