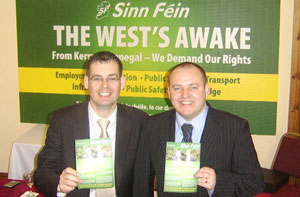 Sinn Fein are considering running three candidates in the next General Election in Co Donegal.
In the last general election Sinn Fein topped the polls in the two former Donegal South-West and North-East constituencies. In the next general election Donegal will become one five-seater constituency.
Pearse Doherty and Padraig MacLochalinn will be selected at the parties convention uncontested tomorrow night.
Deputy Doherty says they'll then look at the possibility of running a third candidate: