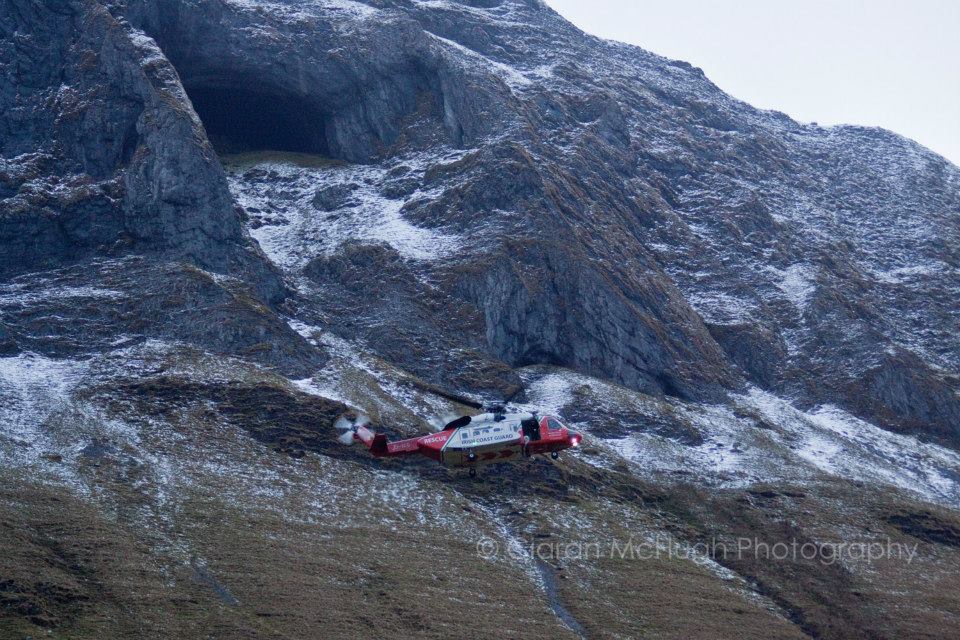 Members of the Donegal Mountain Rescue team attending a conference were rushed to the scene of an emergency yesterday.
Four of the DMRT members were among a rescue group who attended a call-out after two students fell on Benbulben in Sligo.
The members left the conference in Gortatole and joined other rescue teams to the area.
The injured party were taken off the mountain with the assistance of the Rescue 118 helicopter in Sligo.
One of those who took part in the rescue is DMRT member Garret Wilson, he says the bad weather came in quickly yesterday: