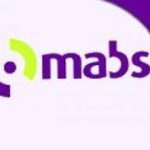 The Social Police Director of the money advice service MABS says in cases where people in mortgage arrears are facing potential legal proceedings, there is no waiting list.
Michael Cullity was speaking as over 280 cases from banks and building societies seeking repossession orders were back before the court in Letterkenny this week.
The majority of them have been adjourned to dates later this year, with some going ahead this week.
Mr Cullity says whiole there may be a waiting list for some MABS services, people in mortgage difficulties are given top priority.
Either way, in most cases he said, waiting lists are no longer an issue..............