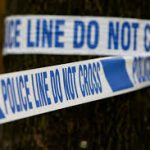 A security operation is continuing this morning at Curryneirin in Derry.
Police and army experts are due to carry out a further examination of a suspicious object in daylight.
The object was found during searches yesterday following telephone claims a device had been left.
The officer in charge of the overnight operation, Chief Inspector Andy Lemon, has reiterated police regret for the impact on the local community but has stressed that the main priority of police at this time is to ensure the safety of that community.