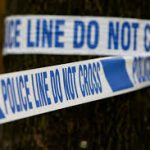 People in the Curryneirin area of Derry are being advised to stay in their homes while Police investigate claims that a device has been left in the area.
In their most recent statenment this evening, the PSNI say -
"Police in Derry are advising residents of the Currynierin Estate to be aware of claims that an explosive device has been left in the area.
The information that has been given to police as a result of warning telephone calls is that a device has been left in a laneway at the entrance to Currynierin.
Chief Inspector Tony Callaghan said: "There is just one route in or out of the estate and given the imprecise nature of the information and the potential for harm, we are asking people to remain within the estate.
"We are treating the information we have received with utmost seriousness. We cannot be sure of the level of risk, nor can we ignore the possibility that other devices have been left.
"Our priority is to keep people safe, and, bearing in mind the background of other incidents in the city in recent months, we cannot be specific on how long this situation will persist."