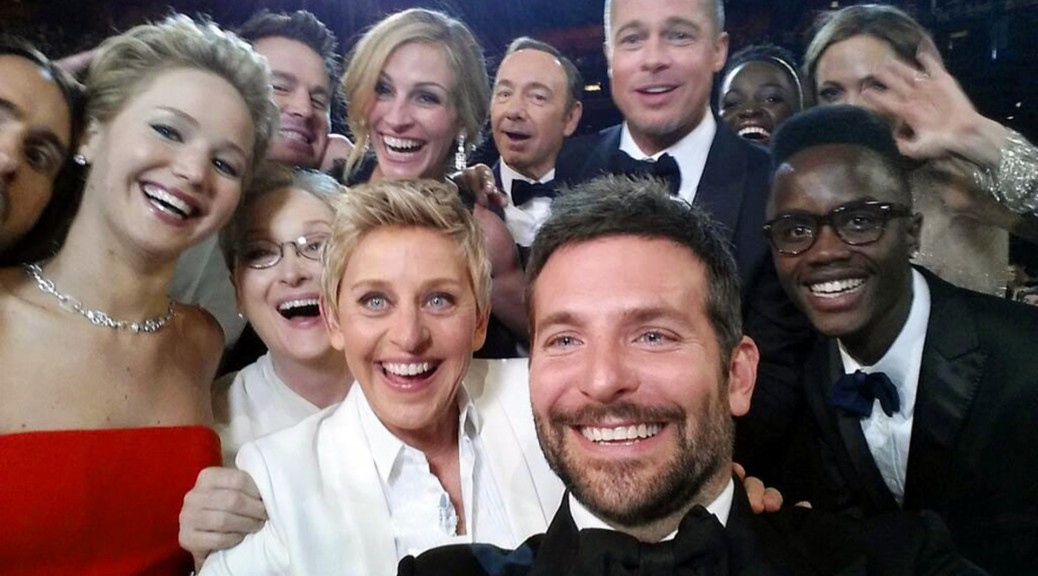 David Beckham and Jennifer Lawrence are the two most desired celebrities to have a selfie with this Valentine's Day, according to a new survey.
Smartphone giant HTC asked two thousand UK residents who they would most like a selfie with, and the former Manchester United and England star was named the most desirable male, ahead of actor Ryan Gosling and pop star Justin Timberlake. Beckham's son Brooklyn also made the top ten, ahead of the likes of One Direction star Zayn Malik, and Justin Bieber.
The most desirable female to share a selfie with was Oscar winner Jennifer Lawrence, with the Hunger Games star beating off competition from pop stars Rihanna and Katy Perry to take top spot. The highest placed Briton on the female list was Kelly Brook in sixth place.
Those surveyed were also asked to name the famous selfie they would most like to recreate, with Ellen DeGeneres' Oscar selfie – which contained the likes of Brad Pitt, Angelina Jolie and Kevin Spacey – coming out on top, ahead of Germany striker Lukas Poldolski's World Cup selfie of the German team, and model Cara Delevinge's 'ugly' shot.
According to statistics, the selfie is a still growing craze, with an estimated 11 million 18-30 year-olds posting selfies in 2014, making up more than a billion in total. The average person in that age group takes 100 selfies a year, posting at least one a week to social media.
It is no wonder then that the results show that the humble autograph no longer interests celebrity spotters, with over half of those asked (55%) saying they would choose having a selfie with their favourite celebrity over anything else, with only 22% saying they would ask for an autograph. A third of men said they would ask their celebrity crush on a date or for a kiss if they met them, while only 11% of women said the same.