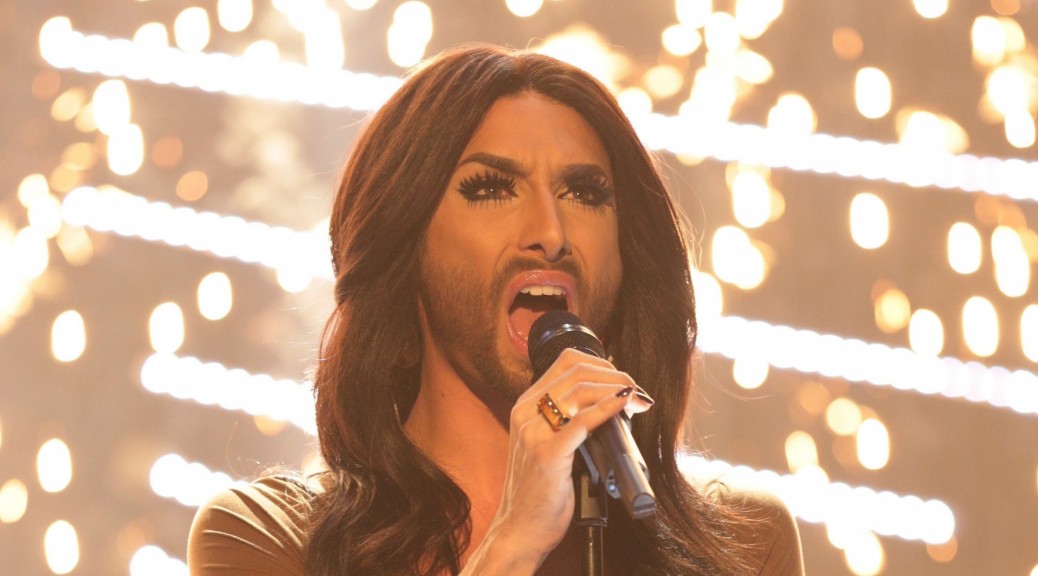 It is called Eurovision, but the famous singing competition has invited Australia to take part in this year's show.
Organisers said they would like an act from Down Under to take part and mark the 60th anniversary of the competition, which was won last year by Austrian drag queen Conchita Wurst.
Australia will be fast-tracked to the final, which will be hosted this May in Vienna.
Broadcasters hailed the "historic" move and said it would elevate the show, which has featured British singers Molly Smitten-Downes, Bonnie Tyler and Engelbert Humperdinck coming away disappointed in recent years, to a "new global level".
Jon Ola Sand, executive supervisor of the contest at the European Broadcasting Union (EBU), said: "It's a daring and at the same time incredibly exciting move. It is our way of saying 'let's celebrate this party together'."
Michael Ebeid, managing director of broadcaster SBS, which airs the show in Australia, said: "We are very excited to have secured this historic opportunity for Australia to be represented on the world's biggest stage … SBS has been broadcasting Eurovision for over 30 years and we have seen how Australians' love of the song contest has grown during those years."
Alexander Wrabetz director general of host broadcasters ORF, said: "The song contest has developed in its history to become the biggest TV entertainment event in the world.
"With the participation of Australia… we have succeeded to lift it to a new global level".