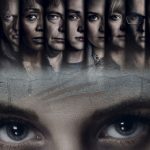 EastEnders executive producer Dominic Treadwell-Collins has admitted to being terrified of the soap's upcoming live week.
To mark the BBC serial's 30th anniversary, Dominic decided to run a week of shows involving live scenes, culminating in a fully live episode on February 20, but now he seems to be questioning his own judgment.
The special episodes will also include a flashback to the night of Lucy Beale's death, revealing who her killer was, and appearances from ex Walford residents including Barbara Windsor as Peggy Mitchell.
Dominic explained his decision to go live: "I was charged by Ben Stephenson [BBC controller of drama commissioning] with beating the 25th anniversary live episode.
"Originally, I said we were just going to tell really good stories. He humoured me for a while, but eventually he turned round and said, 'OK, what else are you going to do?' And that's when I came up with the idea of the live week."