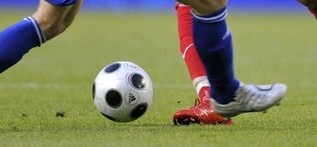 It took extra time for Bonagee Utd to overcome Clonmany Shamrocks at Dry Arch Park.
Kevin Barr gave Bonagee the lead on 12 minutes with Philip Devlin equalising for Clonmany on 63 minutes.
In a dramatic finish Aiden McLaughlin put Bonagee through to the Quater Final stage with a last minute winner.
Final Score Bonagee United     2  Clonmany Shamrocks    1
After the game Chris Ashmore spoke to the respective Managers, Peter Moran, Bonagee United and Paul McLaughlin, Clonmany Shamrocks