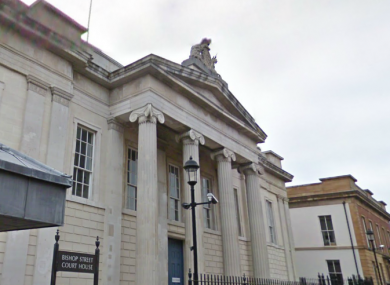 A man has been sent for trial to Derry Crown Court on a charge of lewd and disgusting behaviour on a bus.
Patrick Porter (38) from Grange in Inch Island in County Donegal appeared at a preliminary enquiry at Derry Magistrate's Court.
Patrick Porter was charged with committing a lewd, obscene and disgusting act on a bus on June 22 last year.
He was also charged with intentionally exposing his genitals causing distress on the same date.
It was accepted there was a case to answer and Porter said he did not wish to call any witnesses or make any statement at this stage.
He was returned for trial and released on bail to appear at the Crown Court on February 26.