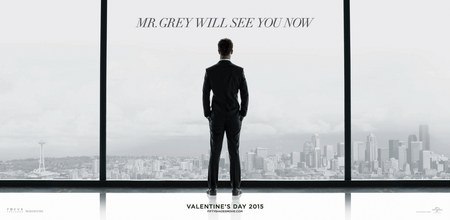 Buncrana Cinema has rejected claims it chose not to show the controversial 50 shades of Grey because of its content.
The film is about literature student Anastasia Steele whose life changes forever when she meets handsome, yet tormented, billionaire Christian Grey.
The film is said to have over 20 minutes of sex scenes and is based an a controversial book by E.L. James.
It has been widely reported, but not on Highland Radio, that the cinema was not showing the film on moral grounds but today the management of the cinema rejected this.
They say the real reason they aren't showing 50 Shades of Grey is because the distributor didn't give it to them.
They add that 'unfortunately as a small community run cinema they don't have the capacity to run 4 shows a day, 7 a days a week'.
A Facebook post concluded by stating ' Anything else you hear is made up!'