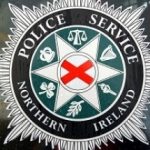 Police at Strand Road in Derry are appealing for information about a traffic collision in which a 13-year-old youth was hit by a car at the junction of Arden Road with Culmore Road.
The incident, involving a Donegal registered vehicle happened on Friday evening at about 7.30pm.
Police say the driver stopped and spoke to the youth, then drove him home but did not speak to the youth's family, nor did he provide any personal details or report the collision.
Investigating officers are seeking information to establish the identity of the driver.
He is described as being in his aged in his 40s with black hair and a black moustache.
He was driving a grey car, possibly a Porsche or a Toyota MR2, with a Donegal registration."
The youth was taken to hospital for injuries to his ankles to be assessed.
Information can be given on the police non-emergency number, 101 ( from the North)