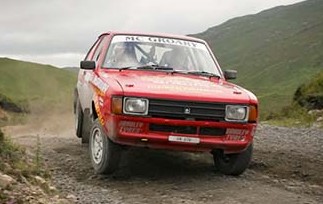 The Donegal Motor Club have called off Saturday's Forestry Rally which was due to be held in the south of the county.
The club released a statement (below) on their decision earlier on Friday afternoon.
"It is with much regret that we bring you the news of the postponement of our Forest Stages Rally 2015.
As with all motorsport events, Safety is the number one priority, and we have taken the decision to postpone this event until further notice on safety grounds. This was not an easy decision to make by the organising committee.
We are working closely with all associated bodies to try and find an alternative date to run this event on.
We thank everyone for their support with this event and for their understanding with regards the postponement."