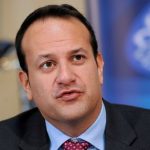 Hospitals have a lot of 'catch up' to do because of the number of in patient appointments that have been cancelled this month to help alleviate overcrowding in Emergency Departments.
The Health Minister has promised to reduce waiting times to 15 months by the end of the year.
However he admits that large numbers of procedures have been cancelled in the last month as a result of the trolley crisis.
Today, 20 people are on trolleys at Letterkenny General Hospital -18 are on trolleys at Sligo Regional Hospital.
Minister Leo Varadkar has set a new target of a maximum 18 month waiting time by the middle of this year - reduced to 15 months by year end: