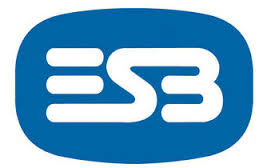 There are now just 345 homes and businesses without power in Co Donegal after winds of up to 150 kilometres per hour battered the north west and west coasts today.
At one stage there was almost 12,000 homes and businesses without power, but ESB engineers have now restored power to the majority of these.
There are currently 345 homes without power and John Tuohey from the ESB, he says a small handful of homes will unfortunately remain without power in the county overnight:
Meanwhile up to 70 schools closed in Co Donegal today, while many other businesses had to close.
The storms have eased slightly throughout today, and forecaster with Met Eireann, John Eagleton says that will continue this evening and tonight: