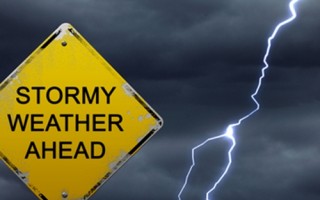 A status yellow Met Eireann weather warning remains in place for Donegal.
Gust of up to 110 km/h at times will continue overnight.
The weather warning is in place until 9am tomorrow morning.
The strong wind and rain has left  treacherous driving conditions with flooding on many roads across the region.
Forecaster Pat Clarke says it will be a stormy weekend here: