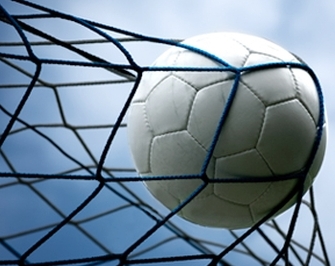 The Donegal Sport Star Awards nominations have been released this morning.
Over forty categories have been included in the 2014 list and twelve have been named in the hotly contested Team of the Year - with the Donegal Minor and Senior GAA teams, Interprovincial soccer winners The Ulster Senior League, Donegal Champions St Eunan's and All Ireland victors Termon Ladies all included.
Declan Bonner, Donal O'Brien, Francie Friel, James Mc Intyre, Jim Mc Guinness and Ray Durack are the Manager/Coach of the Year nominees.
European Bronze medalists Mark English and Anne Marie McGlynn are among the Athletics nominations, Geraldine Mc Laughlin, Michael Murphy, Neill Gallagher, Rory Kavanagh and Ryan Mc Hugh are the GAA contenders while World youth boxing medalist Michael Gallagher, Donegal International Rally winners Declan and Brian Boyle and Killybegs Premier League star Seamus Coleman have also been included.
The Donegal Sport Star of the Year will be announced on the night at the ceremory in the Mount Errigal Hotel Letterkenny on Friday 30th January.
2014 DONEGAL SPORTS STAR AWARDS NOMINEES
APPRECIATION
Brid McGinty, Lagan Harps
Gary Mc Cullagh, Raphoe Boxing Club
ATHLETICS
Anne Marie McGlynn, Letterkenny A.C.
Mark English, Letterkenny A.C.
Oisin Kelly, Cranford A.C.
Tori Pena, Finn Valley A.C.
BASKETBALL
Cian Hickey, Letterkenny Blaze
Tadhg Hickey, Letterkenny Blaze
Andrew McGeever, Letterkenny Blaze
BOXING
Donna Barr, Twin Towns Boxing Club
Danny Tourish, Twin Towns Boxing Club
Darryl Moran, Illies Golden Gloves A.B.C.
Michael Gallagher, Finn Valley A.B.C.
Paul Tierney, St. John Bosco Boxing Club, Donegal Town
CLAY PIGEON SHOOT
Gearóid Driver, Raphoe Gun Club
Paddy Brown, Carrigans & St. Johnston Gun Club
Peter Monaghan, Buncrana Gun Club
CYCLING
Ciara Doogan, Errigal Cycling Club
Conor Halvey, Errigal Cycling Club
P J Doogan, Errigal Cycling Club
EQUESTRIAN
Erin Crawford, Castlefin
Evie Smith,Cruit Island
Gavin Harley, Rathdonnell, Letterkenny
Kelda Mo Kelda Morgan Altraskin Stables, St Johnstone
Kenneth Graham, Muff
Lisa Moore, Glenleary, Ramelton
Ross Trearty, Ramelton
Tyrone Flanagan, Castlefin
GAA
Geraldine McLaughlin, Termon
Michael Murphy, Glenswilly
Neil Gallagher, Glenswilly
Neil McGee, Gaoth Dobhair
Rory Kavanagh, St. Eunan's
Ryan McHugh, Kilcar
GOLF
Brendan McCarroll, Ballyliffen Golf Club
Jack Duffy, Buncrana Golf Club
Kyle McCarron, North West Golf Club, Lisfannon
GYMNASTICS
Eilíse McLaughlin, Letterkenny
Maria Gallagher, Letterkenny
HALL OF FAME
James McLaughlin, Burt GAA Club
HOCKEY
Alexander Tinney, Raphoe Hockey Club
Ben Wallace, Raphoe Hockey Club
James Corry, Instonians Hockey Club, Belfast
HURLING
Danny Cullen, Setanta
Joe Boyle, Burt
Justin McGee, Seán MacCumhaill's
Paul Sheridan, Aodh Ruadh, Ballyshannon
MARTIAL ARTS
Adam Mc Daid, Elite Martial Arts, Derry
Daryl Orr, Ramelton
Elaine Dullaghan, Castlefin
Emma Mills, North West Shotokan Karate Club
Mary Kate Finnegan, Rossnowlagh
Samantha Weir, Samurai Uladh Judo Club
MIND SPORTS
John Joe McGee, Buncrana (Draughts)
MOTOR CYCLING
Caolán Irwin, Kilmacrennan
Rhys Irwin, Kilmacrennan
Richard Kerr, Kilmacrennan
MOTOR SPORT
Declan & Brian Boyle, Lettermacaward
Declan Gallagher, Ardara & Ryan Moore, Letterkenny
Donagh Kelly, Frosses & Kevin Flanaghan, Newtowncunningham
Kevin Eves, Pettigo
Zach Gibson, Rathdonnell, Letterkenny
PARA-ATHLETE
Noel O'Donnell, Bonagee United
POWER LIFTING
Maria McShane, Raphoe
Mick Coleman, Stranorlar
PRIMARY SCHOOL
Dooish N.S., Ballybofey
Keadue N.S., Keadue, Burtonport
Lurgybrack N.S.
Scoil Cholmcille, Letterkenny
Scoil Mhuire gan Smál, Letterkenny
Scoil Naomh Fiachra, Illistrin
Scoil Naomh Fionán, Whitecastle
St. Mura's National School, Tooban, Burnfoot
PRIMARY SCHOOL SPORTS BOY
Seán Ó Cuireáin, Scoil Náisiúnta, Ghort a' Choirce
Shane McMonagle, St. Mura's N.S., Tooban, Burnfoot
Shane O'Donnell, Scoil Cholmcille Letterkenny
PRIMARY SCHOOL SPORTS GIRL
Saoirse Bonner, Keadue N.S, Keadue, Burtonport
Sarah Jane Porter, St. Mura's N.S., Tooban, Burnfoot
Stephanie Okoh, Scoil Mhuire gan Smál, Letterkenny
PRIMARY SCHOOL SPORTS TEACHER
Eilís Mc Clafferty, Scoil Cholmcille, Letterkenny
Irene Mc Fadden, Scoil Mhuire gan Smál, Letterkenny
Kevin Cassidy, Little Angels School, Letterkenny
Máire McCole Keadue N.S., Keadue, Burtonport
Rory Kavanagh, Schoil Cholmcille, Letterkenny
PROFESSIONAL SPORT ACHIEVEMENT
Seamus Coleman, Everton F.C.
ROWING
Conor Maquet, Loughros Point Rowing Club
James McGonagle, Kincashlagh Rowing Club
Paul McGonagle, Kincashlagh Rowing Club
RUGBY
Larissa Muldoon, Cappry, Ballybofey
Nora Stapleton, Fahan
Shannon Heapes, Finn Valley R.F.C.
SAILING
Richie Fearon, Fahan
Sean McCarter, Buncrana
SECONDARY SCHOOL
Mulroy College, Milford
Royal and Prior Comprehensive School, Raphoe
SECONDARY SCHOOL SPORTS BOY
Aaron Mac Fhloinn, Gairmscoil Chú Uladh, An Clochán
Barry McLaughlin, Crana College, Buncrana
Brendan O'Donnell St Eunans College, Letterkenny
Brett McGinty, Deele College, Raphoe
Chris Flanagan, St Eunans College, Letterkenny
Christopher O'Donnell, Magh Ene College,Bundoran
Cormac Callaghan, St Eunans College, Letterkenny
Darragh O'Connor, Scoil Mhuire, Buncrana
Jamie Brennan, Magh Ene College, Bundoran
Jason McGee, PCC Falcarragh
Kyle McCarron, Scoil Mhuire, Buncrana
Michael O' Donnel, Errigal College, Letterkenny
Seán Ó Duibheannaigh, Coláiste Ailigh, Leitir Ceanainn
Tommy Lee McCarron, Crana College, Buncrana
SECONDARY SCHOOL SPORTS GIRL
Christine Russell, Royal and Prior Comprehensive School, Raphoe
Karen Ward, St. Columbas College, Stranorlar
Lauren McElwaine, Loreto Community School, Milford
Tara Fergus Sheridan, Magh Ene College, Bundoran
Zoe McGlynn, Deele College, Raphoe
SECONDARY SCHOOL SPORTS TEACHER
Paddy Carr, Scoil Mhuire, Buncrana
Stephen Doohan, PCC Falcarragh
SNOOKER
Anthony Bonner, North West Snooker Club, Letterkenny
John Connors, North West Snooker Club, Letterkenny
Ronan Whyte, North West Snooker Club, Letterkenny
SOCCER
Ciara Grant, UCD Waves
Gareth Doherty, Letterkenny Rovers
Lee White, Lifford Celtic
Malachy McDermott, Cockhill Celtic
Roma McLaughlin, Greencastle
Zoe McGlynn, Lagan Harps
SPECIAL ATHLETE
Meg Carr, Letterkenny
Patrick Quinlivan, Letterkenny
SURF LIFESAVING
Kevin Murray, Ballyshannon
Sarah Patton, Ballyshannon
Sarah Meehan, Ballyshannon
Triona McMenamin Letterkenny
SWIMMING
Daragh Summerville, Ballyshannon
Matthew McGarrigle, Ballyshannon
Ellen Doherty, Swilly Seals
Emma Harvey, Swilly Seals
Jonathan Martin, Swilly Seals
Leon Vaughan, Swilly Seals
Rory Boyce, Swilly Seals
TEAM
Clonmany B Tug of War Team
Donegal GAA Senior Football Team
Donegal GAA Minor Football Team
Donegal Men County Darts Team
Donegal Senior Ladies Surf Lifesaving Team
Finesse Gymnastics Display Team
Letterkenny Gaels Senior Men's Football Team
Letterkenny Under 16 Medley Relay Swim Team
St. Eunan's Senior Men's Football Team
Team Donegal Race Around Ireland Cycling Team
Termon Senior Ladies GAA Team
Ulster Senior League Interprovincial Soccer Team
TEAM MANAGER/COACH
Declan Bonner, Donegal GAA Minor Football Team
Donal O'Brien, Cockhill Celtic F.C.
Francie Friel, Termon Senior Ladies Football Team
James McIntyre Donegal Surf Lifesaving
Jim McGuinness, Donegal GAA Senior Football Team
Ray Durack, Donegal Hurling Team
TRANSPLANT ATHLETE
Kieran Murray, Ramelton
TRIATHLON
Aidan Callaghan, Letterkenny 24-7 Triathlon Club
Christine Russell, Letterkenny 24-7 Triathlon Club
Gavin Crawford, Letterkenny 24-7 Triathlon Club
Lisa Dalton, Letterkenny 24-7 Triathlon Club
YOUNG SPORTS PERSON OF THE YEAR
John Kelly, Finn Valley A.C.
Karl Griffin, UCD A.C.
Rachael Darragh, Raphoe Badminton Club
Ryan McHugh, Kilcar