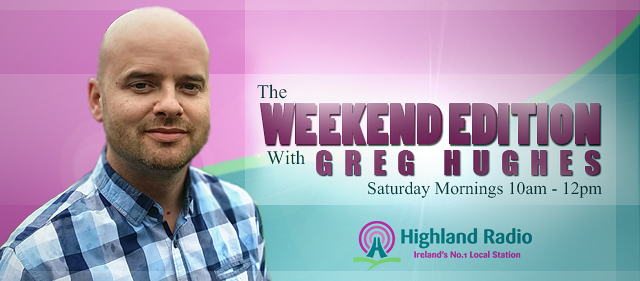 Happy New Year and welcome to the first Weekend Edition of 2015! On the programme with Greg Hughes today...
Former Mayor Cora Harvey discusses her time since leaving politics and casts an eye over the newspapers, we have local reaction to Lucinda Creighton's new political party and in our latest crime slot, Garda Sergeant Wallace has a warning for businesses following a number of recent well organised burglaries.
In Health, Jessica Peoples is a fitness instructor and dietician who has some advice for those of us wanting to improve our fitness in 2015
The Irish Coastguard had a record number of call outs last year - we speak to it's director and Lynn McDevitt discusses Operation Transformation 2015 to raise funds for the Good and News Cancer bus.
You can contact the programme anytime with comments and suggestions to greghughes@highlandradio.com or on Twitter @greghughes2
PART ONE

PART TWO